Vision
OH Yes is a digital platform for local service businesses in India aiming to connect 10Million customers across India with its verified service providers. Not just being your personal concierge but also being your personal assistant integrating all the devices in your house just through a simple Wi Fi Connection so that you do not have to run or face the twelth hour traffic in getting service providers for the rescue of your devices. The above Vision is achieved with the integration of your devices with our APP through IOT which is the technology of tomorrow
Mission
Mobile devices and internet have changed the way of doing work. Today, a person sitting in New York can ask his personal assistant residing in India to plan his trip to Egypt .All this can be done seamlessly with just one text message. The industry is also not untapped and or under marketed anymore.

Our Aim
Through this business model we would be able to provide a direct employment opportunity to around 0.1million people and indirect earnings opportunity to 15000 people
Service Provider
Service provider is a person who can be any individual or firm which can offer their skill or product to resolve a problem or a situation, on his or her door step. We make sure that the service provider and the services are done properly and mutualy benifitted.
Customer
A customer can be anyone who have a requirement to be fullfilled ,It can be a maintianace of appliances , a personel fitness trainer, tution teacher or a vaccation planner etc. OH YES gives him a service providers hub so that he can choose anything on his smartphone and get it done in a few clicks allowing him to save his time and money.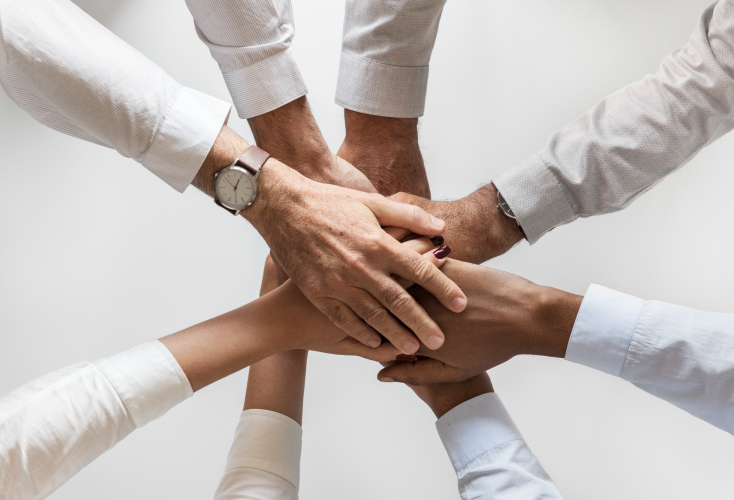 Our Team
Tinju Padmanabhan, the CEO and founder of Oh Yes App. I have years of experience in marketing and planning, including working with Rmcl NSE and BSE listed company from 2016 to 2019, and starting Indlon Farms and Developers Lanka Pvt Ltd, an agricultural project in Sri Lanka from 2011 to 2015. I began my career with a car detailing center, then became a financial broker and franchise owner with Kotak Securities from 2009 to 2017. With my diverse background and expertise, I'm excited to lead Oh Yes App to success in the mobile app industry."
Tinju Padmanabhan
CEO
Strategic and results-driven IT management professional with over 18 years of progressive experience with global Fortune 50 companies. Demonstrated success in HR and Finance transformation, IT strategy, building dynamic and high performing teams, fostering cohesive team environments, client relations and developing strategic vendor partnerships. A visionary and a transformational leader with strong business acumen.
Milan Mathew
Director
Professional and experienced for developing a strong foundation in talent acquisition, employee engagement, and HR operations. Passion for building high-performing teams and driving organizational success has led to excel in areas such as recruitment, onboarding, performance management, and employee relations.
Prajitha Sabareenath
Human Resource