Cleaning is a time-consuming and tiresome job. It is no less than a challenge to manage and clean all the surfaces of the home. Besides that, certain items require cleaning every day. Performing cleaning duties daily can cut down on the time you may have by yourself or for other critical tasks. While regular cleaning and wiping can make the surface appear neat and clean, the reality can be different. Regular cleaning can be helpful but is quite limited in its approach. You would have to indulge in deep cleaning once in a while. Deep cleaning is the only way to ensure a healthy environment and limit the number of risks. When you do not conduct proper cleaning, you will see dust and dirt accumulate on the surface. This can be dangerous and may increase the risk of developing critical health conditions.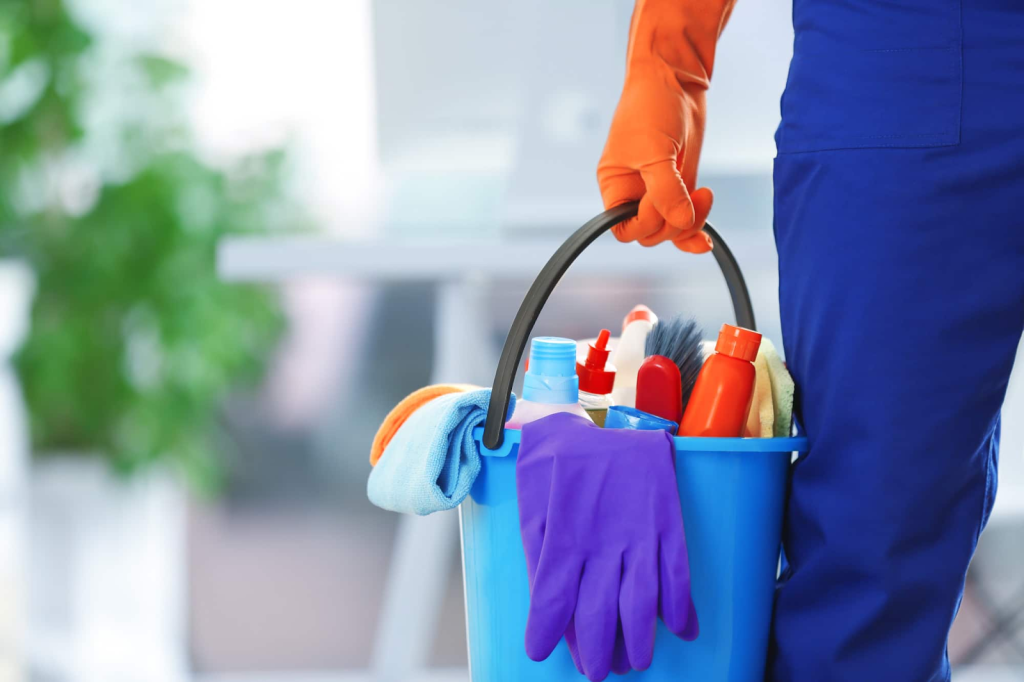 It is advisable to reach out to the experts for professional home cleaning services to minimise the risk of such concerns. Let us discuss this in detail and take you through the ten benefits of hiring professionals for your home cleaning.
Healthy Indoor Air
It is a common belief that the air indoors is less polluted compared to the outside air. In contrast, it can be entirely different, and the air you breathe indoors can be more dangerous than the air quality outside. It is one of the reasons why electronic equipment has advanced filters to improve the quality of indoor air. With rising air pollution, you cannot take the risk of inhaling air filled with dust, dirt, allergens, pathogens, and other contaminants.
Professionals will take charge of the entire cleaning process and deep clean all the surfaces. From carpets and floors to air ducts and upholstered furniture, the professionals will take care of everything to ensure that the surface is cleaned properly. This will allow you to breathe clean air, keeping you healthy in the long run.
Keep Allergies and Moulds Away
Mattresses, carpets, upholstery, air conditioner ducts, and many other corners might appear clean. In reality, these are the areas that may be the most critical. Over time, the accumulation of dust, dirt, and microorganisms can raise the risk of allergens. You may face different symptoms such as watery eyes, headaches, rashes, and sneezing issues. There is no harm in taking help from professionals, especially if you are unable to clean these areas and are facing problems due to that. Consider taking advantage of professional home cleaning services to keep these allergies at bay and maintain a healthy environment at home.
Take a break from cleaning – hire our expert cleaners for a hassle-free cleaning experience – Book Now
Protection Against Food-borne Illnesses
The presence of dirt, dust, or microorganisms in food can promote the growth of germs, pests, and bacteria. This can further lead to different infections, which can pose a threat to your health. Remember, what you eat reflects on your health. Moreover, cooking on unclean surfaces can put your entire family at risk. From now on, you must consider taking precautions and taking the necessary steps to prevent the risk of these food-borne illnesses.
Save Time
With businesses conducting operations 24*7 and going digital, most of us have a 24*7 packed schedule. Do you think you can allot an hour or even 30 minutes for cleaning every day? The time required for cleaning will also depend on the area of your home. If you have a large home, you will ideally have to spend more time conducting the cleaning processes. You can cut down on this time by hiring professionals and continuing to work while professionals carry out the cleaning tasks.
Minimise Fatigue
As mentioned above, cleaning can be tiresome. Even if you are trying to manage it with your busy schedule, it can be exhausting for your health. After working a full day, juggling between a job, personal life, and cleaning can be extremely difficult. This is where home deep cleaning services come into the picture and may allow you to rest. The professionals will carry out the cleaning operations while you relax or use your time to conduct any other task.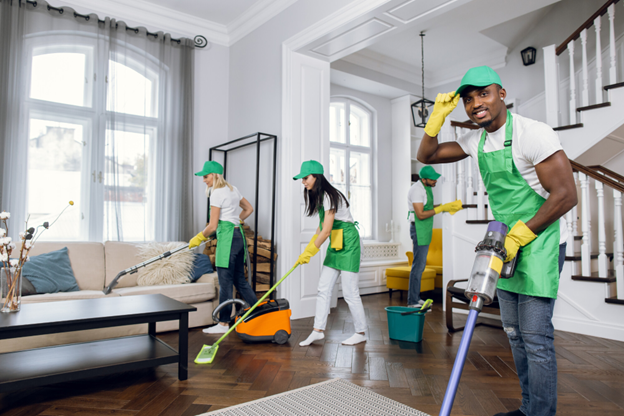 Discover the joy of living in a spotless home. Book our professional cleaning services today – Book Now!
Can be customised
Deep cleaning services from professionals can be extremely beneficial. The best thing about this is that you can even customise or personalise the service according to your needs. For instance, you can only choose the areas that you do not clean often for deep cleaning. While many people have the misconception that these services are expensive, one can completely alter the package according to their needs and concerns.
Professional and Trained Staff
While you may be cleaning out the floor or wiping the unclean surface, you cannot beat the expertise of a professional. The professionals have expertise and are trained to deal with different types of dust and microorganisms. You can rely on them completely for all these services and stay at peace. If you find any mistakes, you can even raise the risk, as these services are being carried out by professionals. Make sure to be very selective in your approach to finding the right cleaning service agent for your home. Compare the experience, reviews, and reliability to make an informed decision before letting someone enter your home.
Save Money on Supplies
Another key benefit of hiring professionals for home cleaning services is that you can save a lot of money. If you are thinking of cleaning yourself, you will have to get the necessary supplies as well, which can be expensive. Additionally, if anything gets broken, you will have to invest again. While some equipment is a necessary investment, you cannot have everything at home. You can completely rely on the professionals here, as they will have all the necessary and advanced tools to make the cleaning more efficient and seamless. Besides that, your time is worth it. 
You can use that time to work, do some other tasks that may be more urgent, or spend some time with your family members. If you do regular cleaning yourself, you will never see the unforeseeable damage caused by mould or pathogens. Experts suggest getting a proper deep cleaning once in a while to reduce the risk of these conditions and maintain a healthy environment.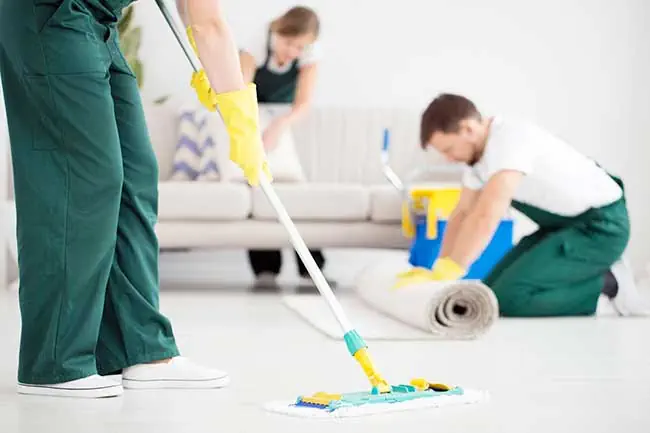 Reduce Stress
If you are cleaning yourself, you will see yourself juggling and finding it difficult to strive for that work-life balance. It is better to get help instead of stretching yourself out and not being able to concentrate. Numerous health studies have highlighted how an unorganised home can contribute to rising stress and anxiety levels in an individual. Let go of that stress by seeking assistance from professionals. The professionals will also ensure there are no foul odours, giving you a healthy environment.
Improved Sleep Quality and Mood
We cannot emphasise enough the health benefits of a clean home. An unorganised and unclean home can deteriorate your sleep quality and impact your mood levels. Imagine how difficult it will be to sleep if there is a foul smell in the whole house. It can be extremely difficult for kids and the elderly to adjust to such an environment. The best way to deal with this would be to connect with professionals and carry out the home cleaning service. Professionals will deep clean your room, reducing the risk of allergens, germs, and dirt, which will significantly have a positive impact on your mood and health. 
These are some of the key reasons why you must consider these professional services. With you and your family members going out every day, you can never be sure if the home will be perfectly free from germs or not. However, you can leverage these services and reduce the risk of these health concerns. Always come to a cleaner and healthier environment. Take your time and choose the right professional or cleaning agent to conduct these cleaning activities.
Say goodbye to cleaning stress. Let our professionals create a pristine environment for you to enjoy – Book Oh Yes Now!