Garden Works
Oh yes provides you Passionate and experienced professionals of our team finds the best landscape design that suits the climate, location and style of your property. An elegant, classic and aesthetic garden design is the dream of many. Our team specialized in moulding designs with a technical bend, our designs ranges from simple landscapes to beautiful gardens, which energize your health. Identifying the demand and implementing the plan is the nucleus of landscape designing. And managing things with skilled workers will make your design perfect. Perfection of any landscape project is the main concern for both designers and customers. Providing and doing work with skilled labours is one of the highlights of landscape constructions.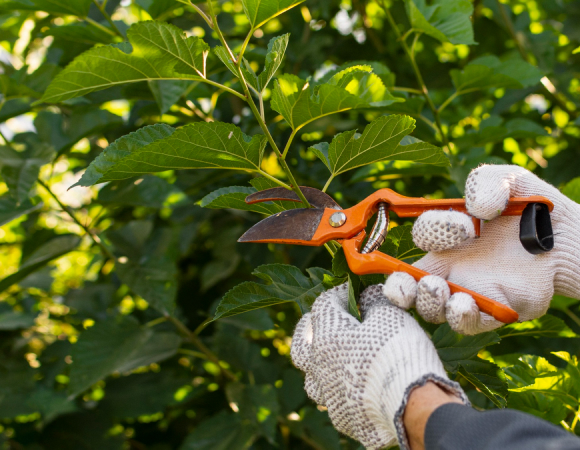 LAND SCAPING
Landscape gardening can also be defined as the beautification of a tract of land having a house or other object of interest on it. It is done with a view to create a natural scene by the planting of lawn, trees and shrubs. Landscaping modifies the visible features of an area of land, including the following: Living elements, such as flora or fauna; or what is commonly called gardening, the art and craft of growing plants with a goal of creating a beauty within the landscape. They are virtually a retreat for the public from the harsh strains and stresses of public life. Landscaping is done with a view to create a natural scene by planting of lawn, trees and shrubs. It is the imitation of nature in the garden and improves the total living environment of the people.
STONE PAVING
Paving stones have become a common accessory of front lawn landscaping, driveway lining and use within gardens. Paving stones can be employed to expand the personal and architectural style of your home, and will last a significant amount of time if you choose the correct material Paving stones are stronger than concrete. Paving stones enhance beauty and aesthetic to the environment as well as the building.
BASIC GARDENING
Your Gardens are the expression of your bonding with the natural, self-sustaining world. We will assist you to create and nurture your dream garden with our creative solutions and value for money offerings. With in-depth knowledge of plants, colors, textures, and ambiance creation, our landscaping services will make the difference between the ordinary and the extraordinary
The details of base price is given below:
| | Service | Sub-Category | Base Price |
| --- | --- | --- | --- |
| 01 | CONSULTATION | LAWN | 300 |
| 02 | CONSULTATION | STONE PAVING | 300 |
| 03 | CONSULTATION | LANDSCAPING | 300 |
| 04 | REPAIR AND MAINTAINANCE | LAWN | 50 – 65 (sqft) |
| 05 | REPAIR AND MAINTAINANCE | STONE PAVING | 70 – 160 (sqft) |
| 06 | REPAIR AND MAINTAINANCE | LANDSCAPING | Price on Request |
| | | | |
Faq
What is the example of landscaping?
Landscaping usually involves planting things — trees, ground cover, flowering plants — as well as installing features like paths, walls, fences, and patios. Landscaping for a house might include planters of herbs, a cozy shade garden, or even a fire pit to gather around.
What is the purpose of landscaping?
Landscaping allows different species of plants to flourish in their natural habitat, free of pests. They are provided with an adequate amount of water, good quality of soil, and sunlight to grow and nurture. It also helps in protecting endangered plant species that carry medicinal properties.
What are the 3 basic types of landscapes?
There are different types of landscape:
Mountain landscapes. We can see mountains, with narrow rivers, forests, villages and steep roads.
Flat landscapes. We can see flat land, wide rivers, farms, cities and motorways.
Coastal landscapes. We can see cliffs, the sea and tourist towns.
What's a paving stone?
Stone paving refers to a flat stone or brick used to make a hard surface to walk on outdoors.
Where can I install stone pavers?
Pavers are elements you can add to a number of locations, including:
Pool sides
Paths
Patios
Driveways
Residences as well as commercial projects benefit heavily when natural stone pavers are used for exteriors.  If you're a homeowner, an architect, or a commercial construction project manager, the initial cost of natural stone pavers adds significant value in the long term.
Why should I consider natural stone pavers?
Natural stone adds a random beauty that brick pavers don't.  Also, natural stone pavers are the standard you can look to for durability.  Some of these materials are among the hardest in the world for any application.  For a permanent fixture to your landscape project, consider natural stone first.
Assessment of site condition and customer concepts.
Project cost estimation quote right price for the entire project.
Project execution allocation of competent skilled team to install and supervise the project.
Project handover after project completion provision for maintenance contact.
What is the role of a gardener?
Plants, transplants, fertilizes, applies chemicals, waters, prunes, and weeds flower beds and plant areas. Maintains flowers, bushes,trees and shrubs. Implements detailed landscape plans. Plants and propagates bedding plants; may manage greenhouse operations, as applicable.
How is the cost for garden work calculated?
Ours is an hourly based service. You pay only for the amount of time the gardeners spent at your property.
If you need more time than expected, can you stay and just finish the job?
Extending the time needed for completing the job is usually possible, but it depends on the schedule of the gardeners. In case the team isn't available, a follow-up visit will be arranged.
What does garden maintenance include?
It includes hedge trimming, lawn mowing, flower planting, small tree trimming, weeding and leaf clearance.