Construction Services
Oh Yes app helps to deliver quality building through architectural collaboration, communication, diverse skills and expertise. From providing construction advice at the outset through to handing over the keys, the Oh Yes team is completely invested in providing a web of construction and interior masters who will help the craftsmanship to takes to build an incredible home.
The ability to accurately construct what is intended is crucial, and we are highly respectful of any architectural vision, design specs and expertise. But we also go above and beyond our customers' expectations to add value to each project.
Most importantly, we offer an unparalleled attention to detail and the knowledge to offer alternative, practical solutions.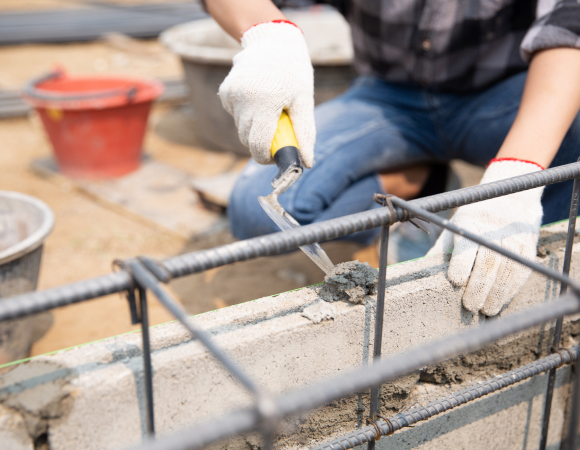 The details of base price is given below:
| | Service | Sub-Category | Base Price |
| --- | --- | --- | --- |
| 01 | Construction | Home Automation | Price on Request |
| 02 | Construction | Custom Homes | Price on Request |
| 03 | Construction | Select Homes | Price on Request |
| | | | |
Frequently Asked Questions
How much do you charge per meter square?
While most builders will provide you with a 'guess-timated' metre square rate and total cost, we take a more detailed approach when it comes to submitting our formal quotation. We believe that the 'metre square-rate approach' is unreliable as we work on architecturally designed projects with custom specifications. Fittings, fixtures and finishes can vary greatly from project to project and as such we tend not to use the metre square rate of approach.
Can I visit the site during the construction stages?
Our Company will also schedule regular on-site meetings with the client throughout the construction process. We believe in empowering our clients with this access so that they feel comfortable, involved and reassured that their project is in the best hands. This helps prevent misunderstandings, and also ensures our clients are able to voice any concerns or ask questions at every project stage.
What can I expect when working with Oh Yes?
When you work with Oh Yes you can expect best-in-class service, candid conversations,  and a trusted source for all of your construction needs.
What are the 5 stages of building construction?
The five stages of construction are:
Initiation
Planning
Execution
Monitoring
Completion
To optimize the investment in your construction management services, it is best to get your construction management provider involved as early in the process as possible. Your construction management provider has technical expertise in the field of construction and can offer additional value to your project the sooner they are a part of your project team.
How long does it take to get an estimate?
Our goal is to be on-site for a consult either the same day or within 48 hours pending geographic location. Written estimates are provided for all work.
How long is an estimate good for?
Generally we hold prices for 30 days. When the markets are volatile, sometimes we can only hold prices for a week.
Can I get a drawing of the project?
Yes, 2D and/or 3D drawings provided upon request as part of our design services.
How do you handle the dirty work?
We aim to leave the job site cleaner than when we arrived. Of course, what we do can be dirty. We tarp our work area, broom sweep and magnetic broom sweep the work area to get any possible debris. We also provide porta potties where applicable.
How do you handle over runs?
With any remodelling project, you can't see everything until exposed. We over-communicate every exception we see and involve you in the process and solution. Any changes are discussed prior and agreed upon by you prior to us taking any action.
Do you use sub-contractors?
Sometimes we do but almost all of our subcontractors have been part of our network for many years.