Interior Work
Oh yes provide the best Interior designers make indoor spaces functional, safe, and beautiful by determining space requirements and selecting essential and decorative items, such as colors, lighting, and materials. They must be able to draw, read, and edit blueprints.
This is particularly true regarding the seven principles of interior design: balance, unity, rhythm, emphasis, contrast, scale and proportion, and details. These standards have been created to help accomplish harmonious interiors that convey character.
Our specialties in Interior Design work
Creativity and Attention to Detail.
Vision
Communication Skills.
Knowledge of Design Trends and Styles.
Color Basics Knowledge.
Understanding of Spatial Balance.
Budgeting Skills.
Time Management Skills.
We don't just design, manufacture and install, we create truly custom-made home interiors with an experience of creating exceptional home interiors in versatile and elegant designs. We know it is not just about good looks. We have a dedicated team of designers who understand the need for space and functionality, and we are able to offer our customers exactly what they need. We provide complete furnishing for beautiful home interiors including modular kitchen furnishing, living and dining, and bedroom interiors to help bring your dream to life. If you would like to find out more about the interior solutions we offer then just contact us, and our designers will be in touch.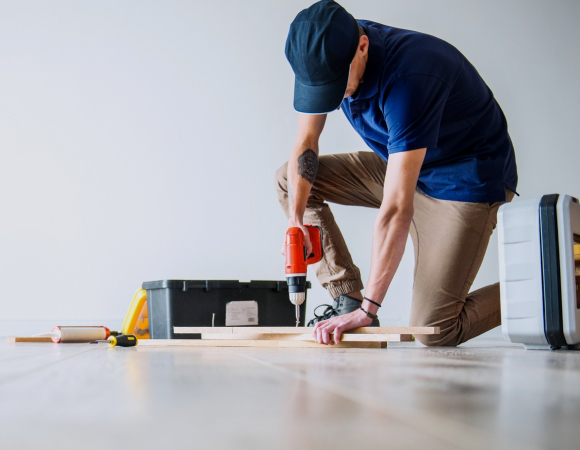 The base price details are given below:
| | Service | Sub-Category | Base Price |
| --- | --- | --- | --- |
| 01 | CONSULTATION | BATHROOM RENOVATION | 500 |
| 02 | CONSULTATION | PLAN AND VASTU SHASTRA | 500 |
| 03 | CONSULTATION | INTERIOR DESIGNING | 500 |
| 04 | REPAIRS AND MAINTAINANCE | BATHROOM RENOVATION | 25000 |
| 05 | REPAIRS AND MAINTAINANCE | CURTAIN | 1200 |
| 06 | REPAIRS AND MAINTAINANCE | FURNITURE | 500 |
| 07 | REPAIRS AND MAINTAINANCE | INTERIOR DESIGNING | 800 |
| 08 | REPAIRS AND MAINTAINANCE | TILE WORK | 20-40 (sqft) |
| 09 | REPAIRS AND MAINTAINANCE | MODULAR KITCHEN | 25000 |
| 10 | INSTALLATION | CURTAIN | 1200 |
| 11 | INSTALLATION | FURNITURE | 500 |
| 12 | INSTALLATION | MODULAR KITCHEN | 75000 |
| 13 | SITE VISITING | PLAN AND VASTU SHASTRA | 500 |
| 14 | PRE CONSULTATION | TILE WORK | 500 |
| | | | |
FAQ For Interior Works
What is included in interior work?
Providing advice on the interior layout of a space/building and proposing reconfigurations. Generating 2D or 3D interior design plans, drawings, mood boards and project visualisations. Curating a considered selection of Furniture, Fixtures and Fittings (FF&E) required for implementation and procurement
What are the 4 types of interior design?
Traditional interior designing Style. Modern style of interior design. Industrial interior design style. Minimalist interior design style.
When should i hire an interior designer?
We suggest you hire an interior designer before or around the time of hiring an architect, builder or general contractor. Knowledgeable designers are able to enhance the project and ensure that you receive the end result mirrors your dreams. We're here to guide you and be your advocate through the process.
What is the main purpose of interior design?
The Interior Designer will create functional, safe, and aesthetically pleasing spaces by assessing space requirements, determining optimal furniture placement, and selecting decorative items, all while adhering to relevant blueprint, building code, and inspection requirements.
What role do you play in the project?
Our team is your unbiased expert resource. We are the liaison between all your various services, architect, contractor, and trades people. We communicate the information on the who, what, where and how of your home to the appropriate parties.
How do we express your style?
We dig deep before we start to understand your vision. We begin with meetings that set the intention of establishing direction through inspirational elements. In those meetings we ask a lot of questions and listen hard to your answers – because your answers tell us who you are, and what you care about. Your answers tell us what you love, what's sentimental to you, and what you want to express about yourself. After we get to know you, and through detailed consideration, we integrate images that communicate our ideas into a new vision for your home.
How do you set a project budget?
The budget is where the realistic picture of your project begins, and we won't start a project without one. We will walk you through the process of estimating your investment based on our extensive experience with interior design. We find our clients may know how much they want to invest, but may not know what is reasonable to spend on furniture and fees for a project like yours. We guide you through this process. Budget up to 35% of the value of the finished home for interior design services, project management and furnishings. Our goal is to work within your investment range.
What are the basics of interior design?
Balance: through shape, color, pattern, and texture.
Rhythm: creating patterns of repetition and contrast by using shape, color.
Harmony: create a sense of relaxation by utilizing just one color, even though your patterns irrespective of its shape, size, and fabric.
Emphasis: creating a point of awe or, a focal point such as a window with a beautiful view, a fireplace, a group of antique furniture.
Proportion and Scale: create a perfect proportion amidst the one large object with the smaller one.